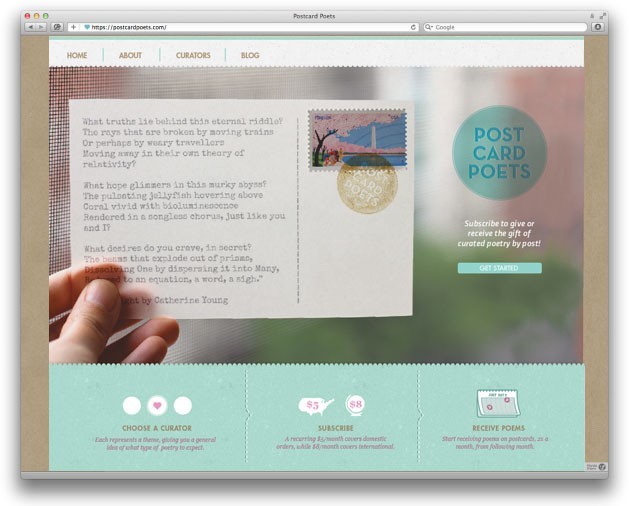 Postcard Poets
Bringing moments of serendipity back into our lives
Postcard Poets is a subscription service for curated poetry delivered by post. For poetry enthusiasts, the service provides a new way to discover poems, and for emerging poets, a publishing platform that is as personal as their work. Our intention with this project was to bring a bit of serendipity back into people's lives.
Apart from being shortlisted for IxDA's 2014 Interaction Design Awards, Postcard Poets was also featured in several prominent blogs and received thanks from subscribers whose lives it touched. Visit the website to read more about the project and about the process.
This project was designed, created, and launched in four months, and was run for nine months from April 2012 to January 2013. Done in collaboration with Sana Rao for Entrepreneurial Design, a class taught by Gary Chou and Christina Cacioppo of Union Square Ventures.
---