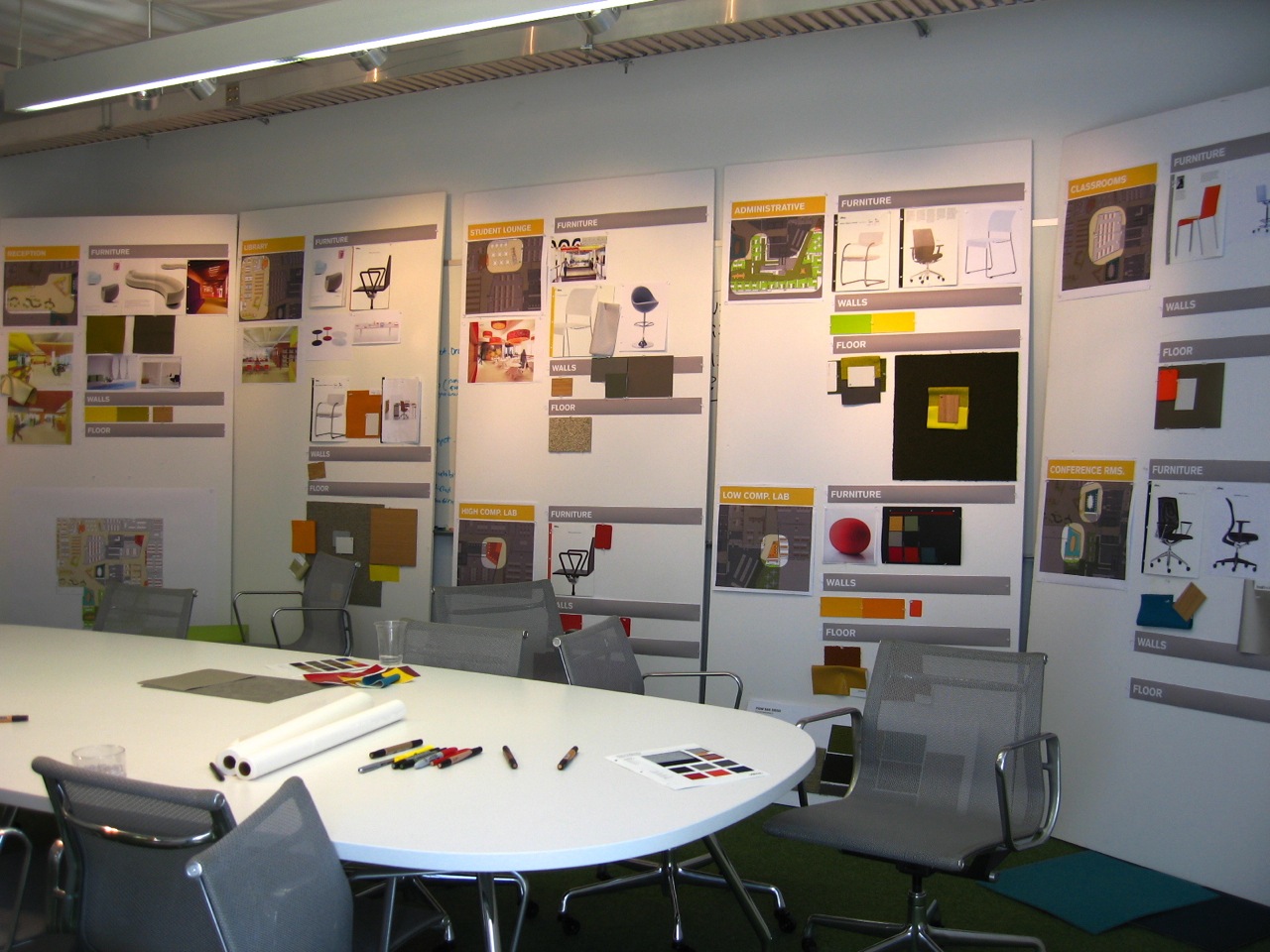 Past work
Designing environments
I started my career in design as a commercial interior designer in architecture firms such as Clive Wilkinson Architects and KAA Design Group where I worked in multidisciplinary teams with architects and graphic designers on innovative office spaces, schools, restaurants and residences. I gained a lot of experience with materials, product design, and information design during this time.
Apart from space planning and putting together construction documents, my main job was to translate design concepts into colors, materials and furniture, while making sure they met code and other functional requirements. Pushing the limits of what could be done was a part of everyday (i.e. Will this shag carpet on the wall be a fire hazard?)
Clients: Disney, Patina Group, Fashion Institute of Design and Merchandising, Macquarie Bank, J. Walter Thompson, VCU Adcenter and Nokia.
Photos by Benny Chan / Fotoworks
---
Fashion Institute of Design and Merchandising, San Diego
The materials and furniture used for this project were meant to complement the local Southern California desert with desert colors and organic forms.
---
Macquarie Bank, Sydney