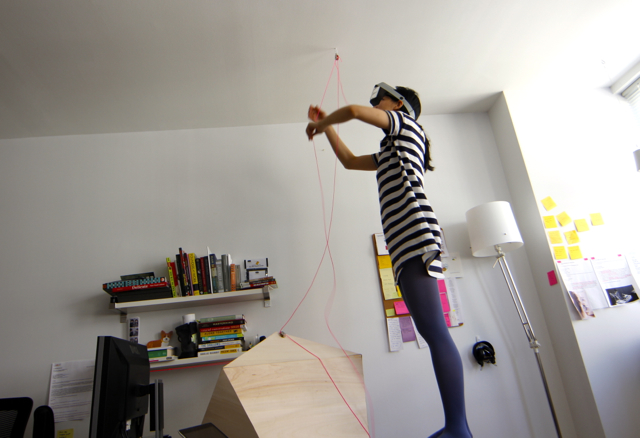 Nikki Sylianteng is a product designer who works on small things that get to the heart of big problems. She's best known for To Park or Not to Park?, the guerrilla parking sign redesign project that's saving drivers from parking tickets in Los Angeles, Brisbane, New Haven, Boston, and Oak Park in Chicago. Her work has been featured in The Atlantic, BBC, NPR, Fast Company, Wired and heatedly discussed on Reddit and Hacker News threads. Here's a good overview of the project: A Designer's War on Misleading Parking Signs.
Here are other things she's made:
• City Objects – a catalog of thoughtful design details from cities around the world
• A Mini Multiverse – a thought about our personal worlds
• Crossing the Aisle – a reading list for getting out of the echo chamber
• eating carefully – a series of therapeutic videos of me eating carefully

Nikki is also a design consultant and advisor based out of Orbital, Kickstarter's former headquarters and home to independent folks developing and launching new ideas. She is an alumni of the MFA Interaction Design program at the School of Visual Arts, and spent five years prior as a materials researcher and designer in interior architecture firms in Los Angeles. Nikki was born in Los Angeles but grew up in Manila where she has a background in Psychology and holds a BS in Management Information Systems from the Ateneo de Manila University. She currently lives in New York City.
If you like what you see, drop her a line on twitter or email!