Tree Chair
In a class called Design Process, we were asked to come up with a design concept for a chair or bench.
PROBLEM
Not being able to be completely one with nature and make full use of our park's beautiful trees. I wish we could all sit under and against trees, and benefit from their shelter and shade without having to worry about getting dirty and getting bitten by bugs.
SOLUTION
Outdoor furniture piece that mimics real live trees, including the magic of leaf-filtered sunlight.
It is to be made of what looks like a solid piece of sculpted wood that is soft and smooth to the touch, and has a warm color like teak.
ROUGH MOCK-UP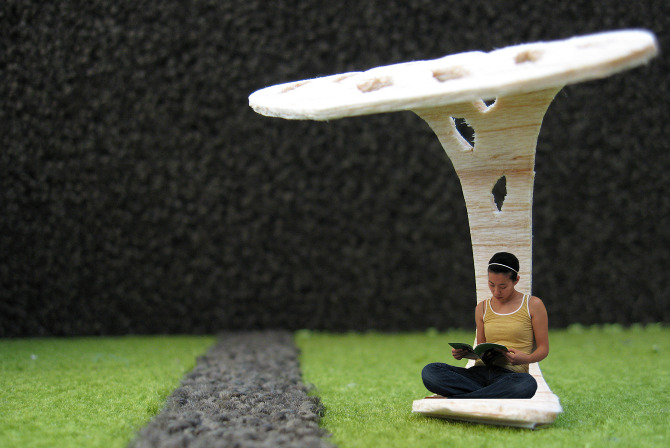 CONCEPT SKETCH